I remember being completely freaked out after watching the 2009 psychological horror film 'Orphan'. To even think that something very, very similar happened in real-life is daunting!
According to a shocking story by Mail Online, Kristine and Michael Barnett had adopted 6-year-old Ukrainian-born Natalia Grace back in 2009 and in 2013, the couple faced charges of abandoning and dumping her at an apartment and then flying off to Canada.
When faced with police charges, the couple in their defence claimed that Natalia wasn't a "kid" and that she was actually a 22-year-old woman with dwarfism, posing to be a child. She alleged that the "kid" had been threatening the family and trying to kill them.
After adopting Natalia back in 2009, they said they noticed on their way back home that the child couldn't walk. The adoption paperwork allegedly didn't state that she couldn't walk. However, being the loving parents that they were, they made up their mind to care for Natalia even with her disability.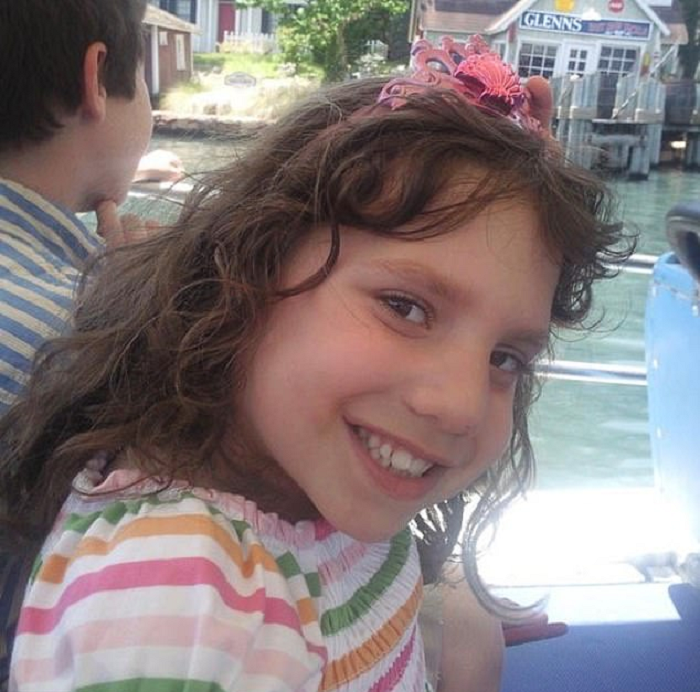 The Barnett couple had 3 other sons. They shared that one day, when the entire family was at the beach and the boys were playing near the waves, Natalia insisted her father to take her to play with them, because you know, she couldn't walk.
"Michael and myself were physically exhausted so we asked her to wait just a few minutes. With that she just got up and ran into the ocean. I remember looking at Mike and thinking, what's going on? She couldn't walk a second ago and now she just got up and ran," said Kristine. That's the first time the couple was suspicious.
Another incident which added to Kristine's suspicion was when she was bathing Natalia. She allegedly noticed that the child had full pubic hair, which was unusual for a 6-year-old. Later, Kristine claims she discovered Natalia's blood-stained clothes in the trash, inferring that Natalia was on her periods.
The couple claimed there were further clues leading to the conclusion that Natalia must have been much older than she claimed – she allegedly shunned dolls, prefered the company of older women, dispised children, and had the perfect vocabulary.
According to The Sun, things got worse when the Barnetts decided on getting some tests done on her. When her bone-density test results came, it declared that Natalia was "14 years or older". The couple claims that was when the "child" started attacking the family. Her adoptive parents claimed she tried pushing the mother to an electric fence, tried poisoning her, left blood-smeared death threats on the mirror, and so on.
After the couple sought psychiatric treatment for Natalia in 2012, she allegedly admitted to one of her therapists that she was 22 years old. Further evidence collected by the couple apparently convinced them that there were discrepancies in Natalia's real age, reports Business Insider.
If this doesn't scare the bejesus out of you, I don't know what will.
Further updates reveal Natalia has now moved in with her new family. Read the updated story here.