08:00 PM Sunday 28 July 2019
translation by google (errors may got in translation)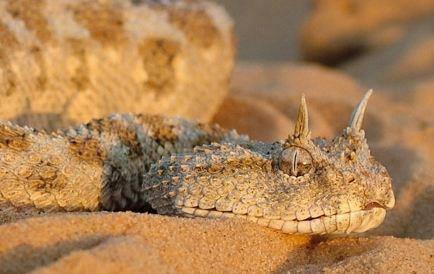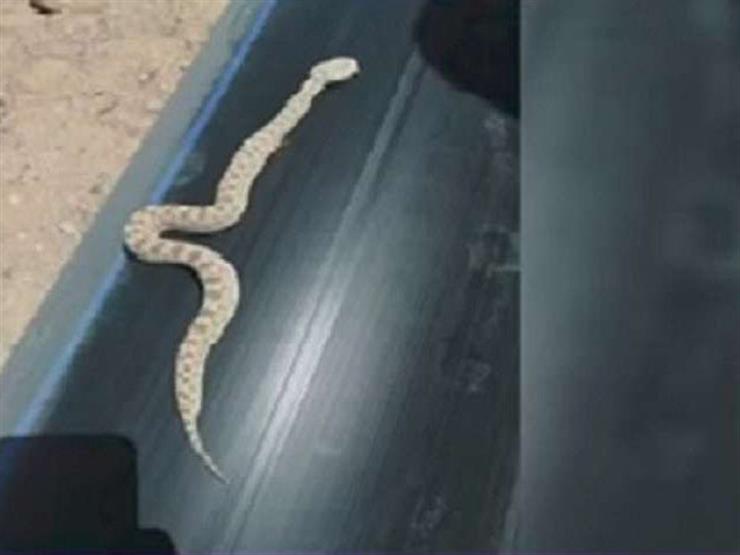 wrote - Nermin the executioner:

A number of residents of some areas complained of the fifth assembly in New Cairo of the appearance of the snake "the horned desert viper", which caused a state of terror between residents of the regions, and neighboring places.

In a phone call to Dr. Mohamed Fahim, a professor of the Agricultural Research Center, in a telephone interview with Iman al-Hossari on the DMC evening program, he said that the appearance of snakes in the fifth assembly was the result of the elimination of dogs several days ago, , According to him.

Fahim added: "The snakes are very strong living, and the impact of the bite more than 5 thousand dog bite .. We show you in the following lines information about the snake and how to protect your home and your family and first aid in the event of a misfortune.

1 - Despite its small size for the rest of the snakes, it is one of the most dangerous species, and can kill humans in minutes.

2- It is called the coupler, because there are two horns above its head, and the length is between 30 and 85 cm, and is characterized by yellow color.

3 - the snake Trisha high ability to jump quickly to several meters per second, and renewed poison again and the poison is very dangerous, and can kill the person in just thirty minutes.

4. When the bird is infected, the color of the human body changes to the black color at first, then a severe swell occurs in the part that is ticked, and the victim dies if it is not saved within minutes of the sting.

5. The place of the bite should be cleaned with soap and water, and the patient should be given an antibiotic to prevent bacterial or bacterial contamination and tetanus.

6 - go to the nearest poison center and not move the injured part, and then transfer the injured to the nearest treatment center to take poisons serum anti snake bites, which is determined by the patient's condition.

But how do you protect your home from a snake?

1 - to keep the house clean, not to leave the garbage for days, or straw mulch, or wood, and harvested grass, because they prefer to hide in.

Snakes are attracted to cat and dog food, and bird breeding grounds.

3 - Avoid leaving open foods outside the refrigerator, and make sure there are no holes in the house.