Warning this post is translated by Google and may have mistakes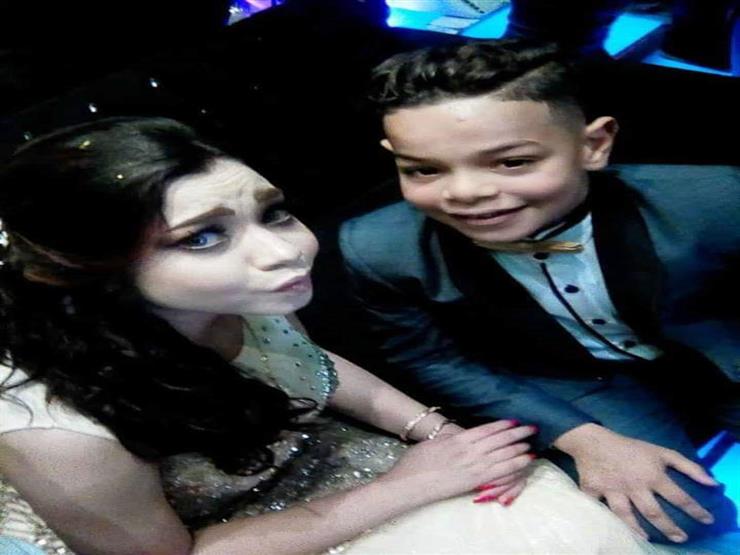 Kafr al-Sheikh - Islam Ammar:
Facebook activists circulated pictures of two children during their engagement, sparking a wave of comments, sarcastic, supportive and negative, while angering the family of the two brides, Masrawy said.
"Fares" and "Sawsan", 15 years, the Taliban in the third row preparatory, the ceremony was held in a floating boat in the city ​​of Disuq , Kafr El Sheikh, attended the ceremony a large number of friends of the bride and the family.
Masrawy continued with the family of the bridegroom Fares. His father, Ali Ibrahim, 39, a vegetable merchant, said: "By God, whoever makes us work Zina, I have engaged my son in a legitimate way, and before all people, I mean what we need is wrong."
The father of the bridegroom said that his son and his bride had a love story, and he considered him his right arm at work: "He sat down with me and asked me to give his heart to his heart and decided to respond to him.
"I have agreed to his request, because I have a point of view, the bride is still young, and they have at least 3 years to prepare the marriage nest. After that they will be 18 years old, so they will be able to establish a family and start a life." On his son's request.
"We came to the family of the bride, they welcomed us very much, and we agreed to make the betrothal, publicly, as long as it was in a legitimate way, and the agreement included the bride's network, of gold worth 30 thousand pounds."
The groom's father told Masrawy that he had been working with his father in the same trade since he was young, adding that he had addressed his current wife (the groom's mother) at the age of 15 while his wife was 13 years old.
The father of the bridegroom concluded: "My son's knight, even though he is 15 years old, but a great trader, and sell the shark, and I rely on him and considered my studies right in the job, myself happy with him and his children."